Welcome Greetings
from
Amity Lodge # 172
Independent Order of Odd Fellows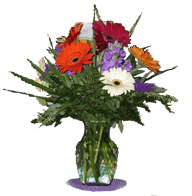 It is our wish that your summer
be a bright and happy one.
Our lodg will NOT be meeting duirng the Summer
and will meet again on the
1st Wednesday in September.
Call us at (413) 736-0098 as
we have members that like
to visit other lodges and assist
with projects to help a neighborhood.
We only suffered
some trees falling and minor damage
during the June 1st tornado.
___
Many of our Officers will be helped us assist with the
Holiday Meals given from 11AM to 1PM
on Easter Day, Thanksgiving Day, and Christmas Day
at Commerce High School, State Street, Springfield, MA.

This meal is given by Open Pantry Community Services
for the needy who have no place to go
for a good meal on this blessed day.
We normally meet on the 1st and 3rd Wednesdays at
185 Mill Street, Springfield, MA.
We gather at the lodge hall at about 7pm.


Greetings for the Christmas Season as a PDF file
Contact us, (413) 736-0098, before you come to a meeting
in case we have had an unexpected change in plans for that meeting night.